Since last update: BTC +8.3%, ETH +15.5%, large cap alts +7.4%, mid cap alts +4.6%, stocks -0.7%, bonds -0.1%, gold -5.5%
1) From a broader view, most financial assets have posted their second two-week period in a row of all volatility and no drift, although a move in crypto (specifically ETH, and BTC) has brought out gains over the past two days, and implied vols have calmed.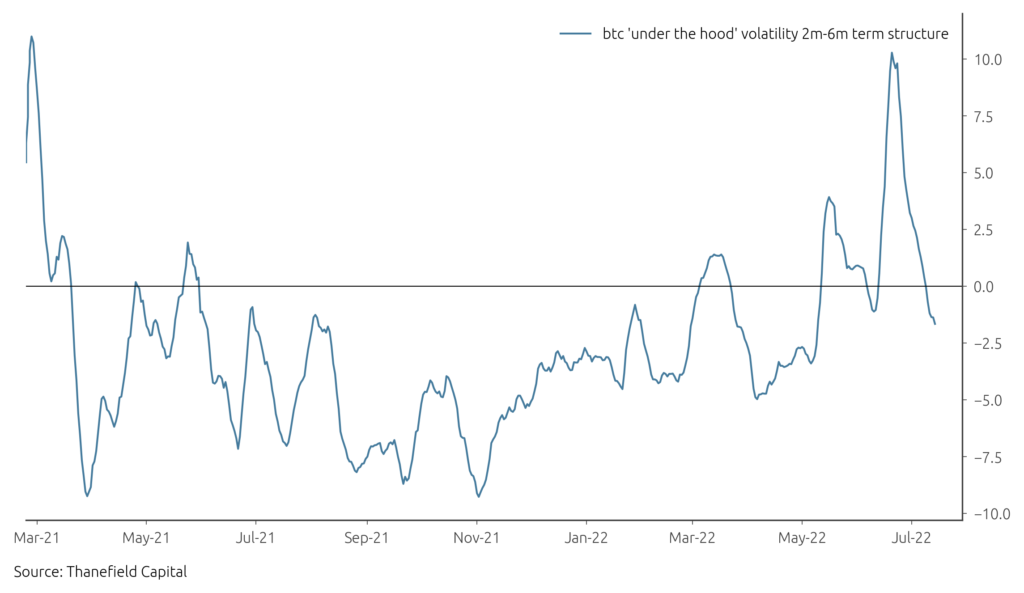 The rally has pushed our preferred measure of short-term BTC outperformance vs equities to positive at $19.6K, and following today's move to the highest in 5 weeks.
2) We do not generally place significant value on specific price 'levels', but the pre-CPI area in SPX, which was momentarily, and perhaps surprisingly, tagged just hours after the print (which sent UST 2s10s plummeting), carries some weight with us.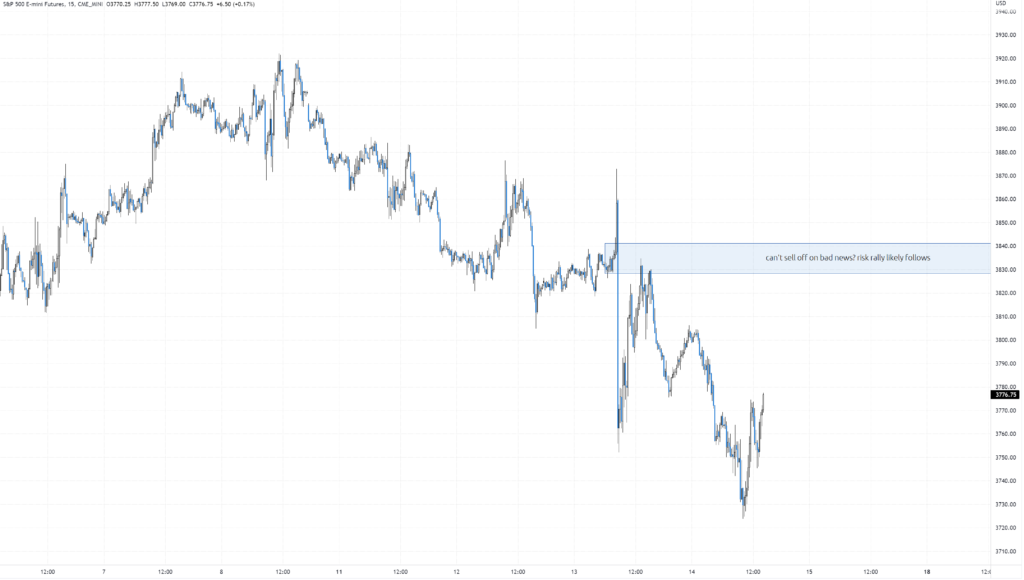 3) Expanding on what we have touched on in previous updates, the rolling 50 day performance of ETH vs an index of altcoins is at levels rivaled only by the #altseason euphoria seen in 2021. Distressed party sales of ETH and BTC now moving behind us bear well for a reversal here.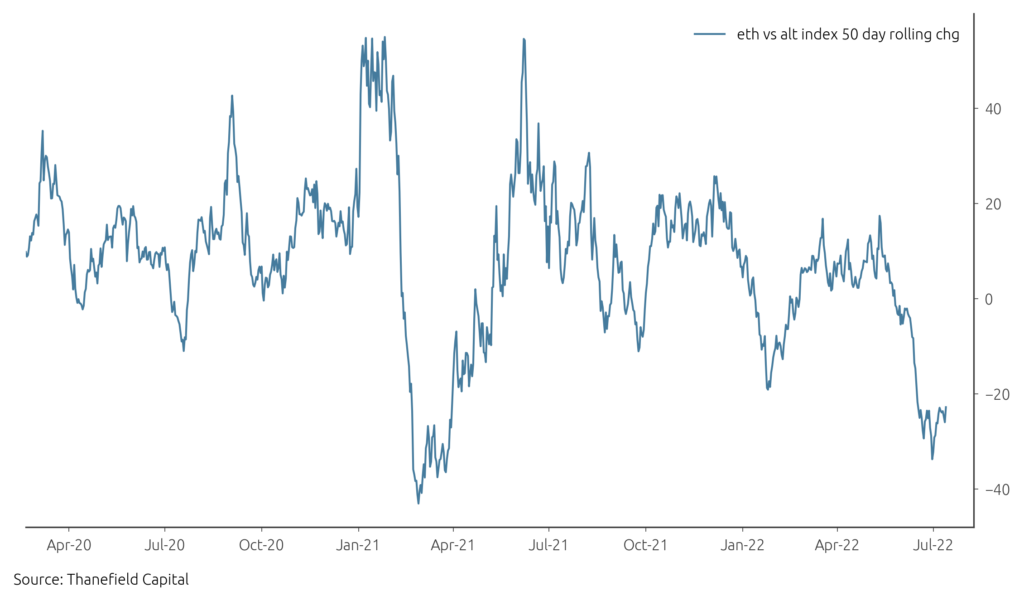 4) Looking to macro past the next week or two, we think we can continue to defend our case for lower asset prices in H2 by presenting the following without comment…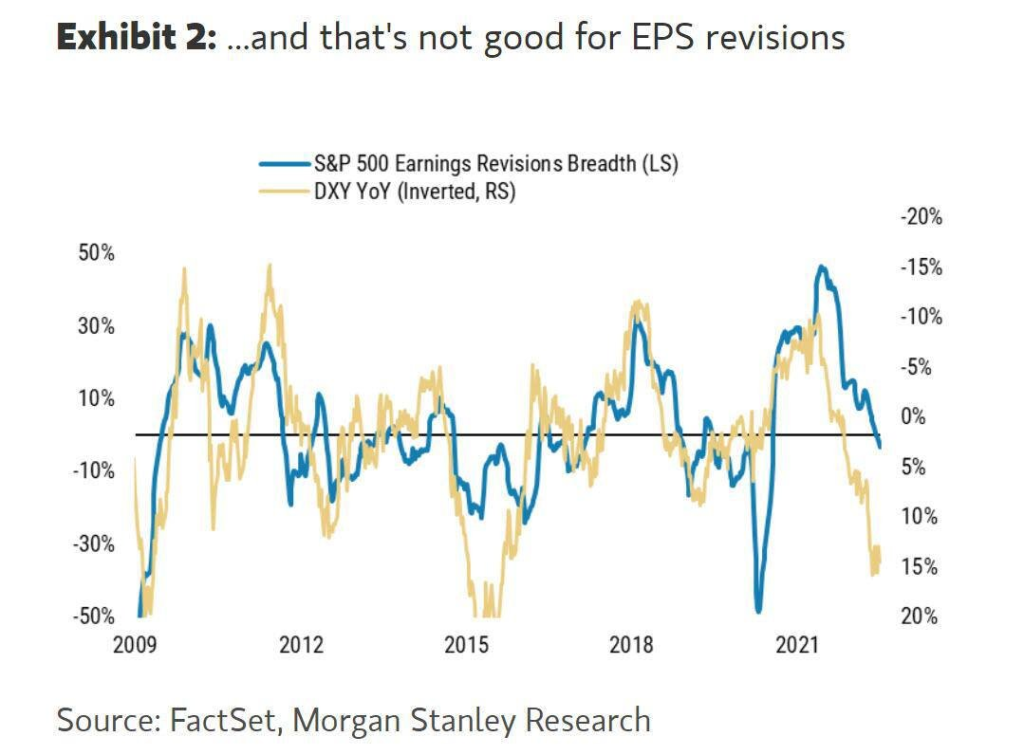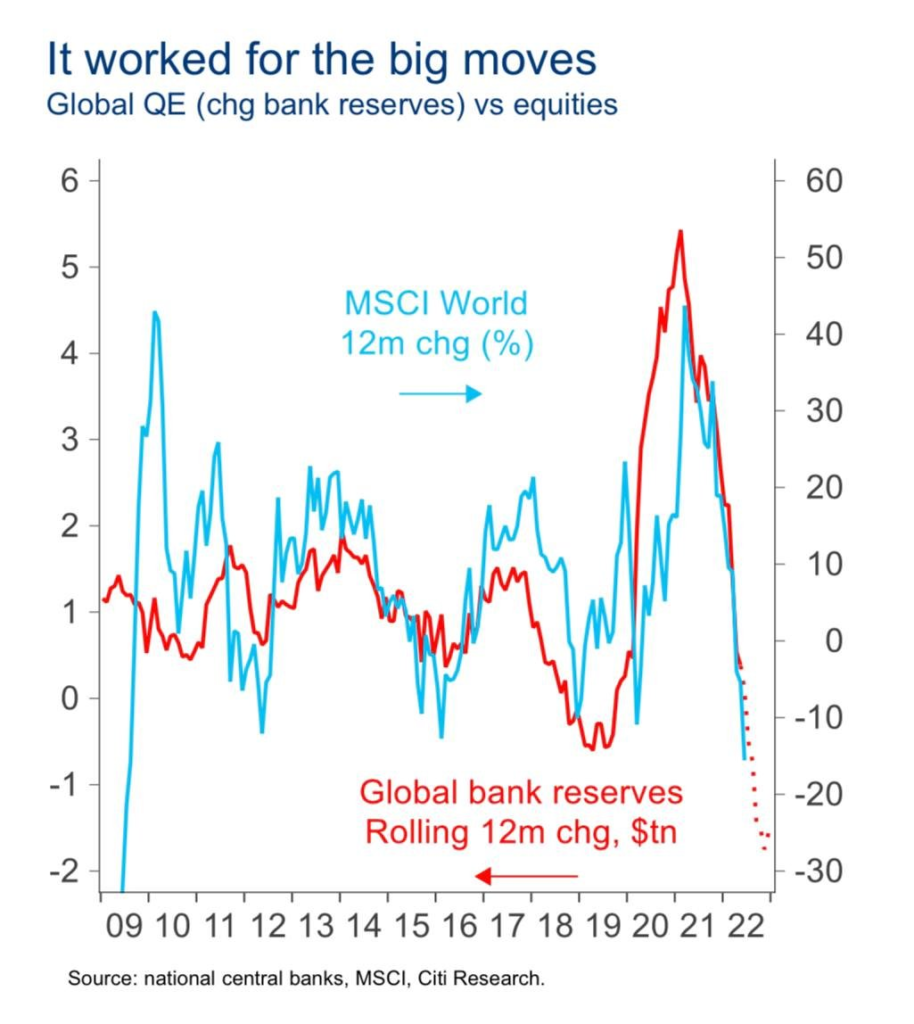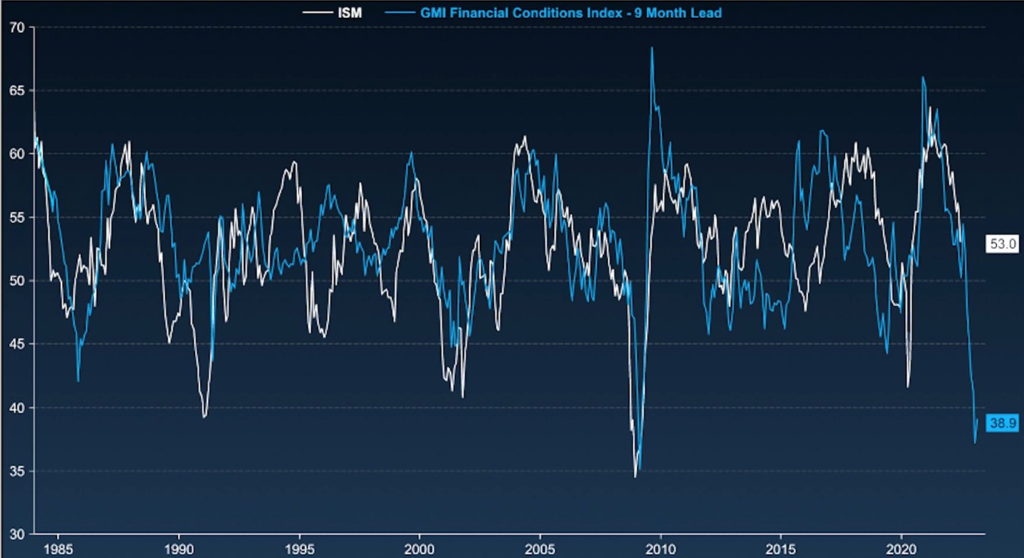 Many investors seem to want to have their cake and eat it too, touting their perceived severity of a coming recession as reason for a quick resumption of QE and rising asset prices. They seem to be ignoring the more immediate implications of the first half of their prediction.
5) In spite of our beliefs outlined in the above point, we are slightly long delta here and will likely remain as so, or move to neutral, until a post CPI trend becomes apparent or short positioning in crypto majors sees a reset.