Since last update: BTC +1.6%, ETH +9.4%, large cap alts +10.8%, mid cap alts +4.6%, stocks +3.6%, bonds -1.3%, gold +1.8%
1) We left off our last update with a somewhat cautious tone in contrast to a crypto market coming out of its best run of the year (at least). This proved generally prescient with the total crypto market drawing back >5% and producing no returns for the following 12 days.
But equities were far more exuberant, and a cool CPI print yesterday kickstarted the crypto catch-up game in earnest.
There was a palpable hope from underperforming investors that this number would give reprieve – now "everyone back in the pool" again comes to mind instead.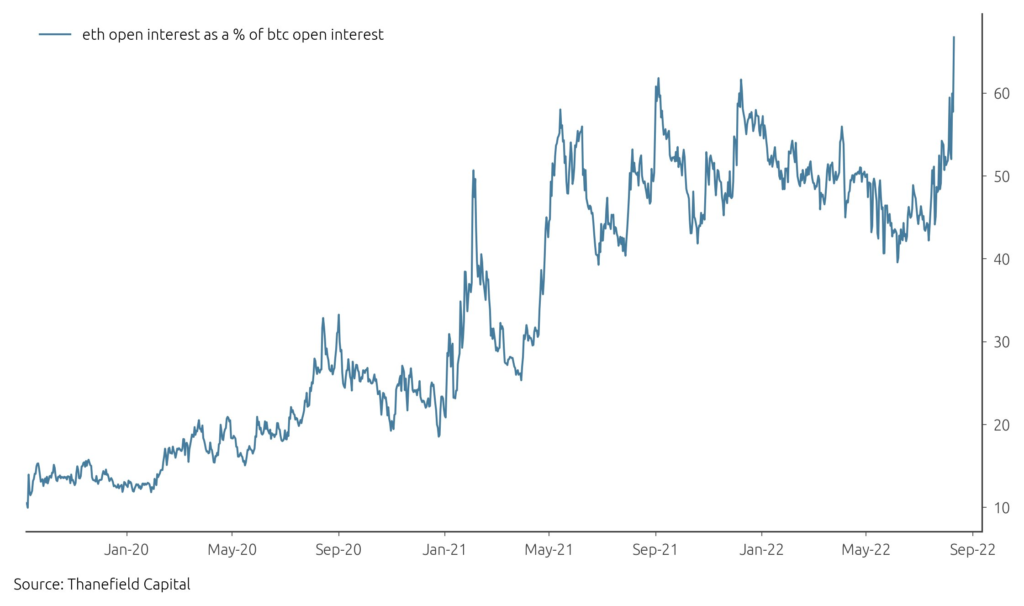 2) It's all about ETH, with even banks pitching the merge trade. The numbers are extreme – all time highs in open interest and volume vs BTC.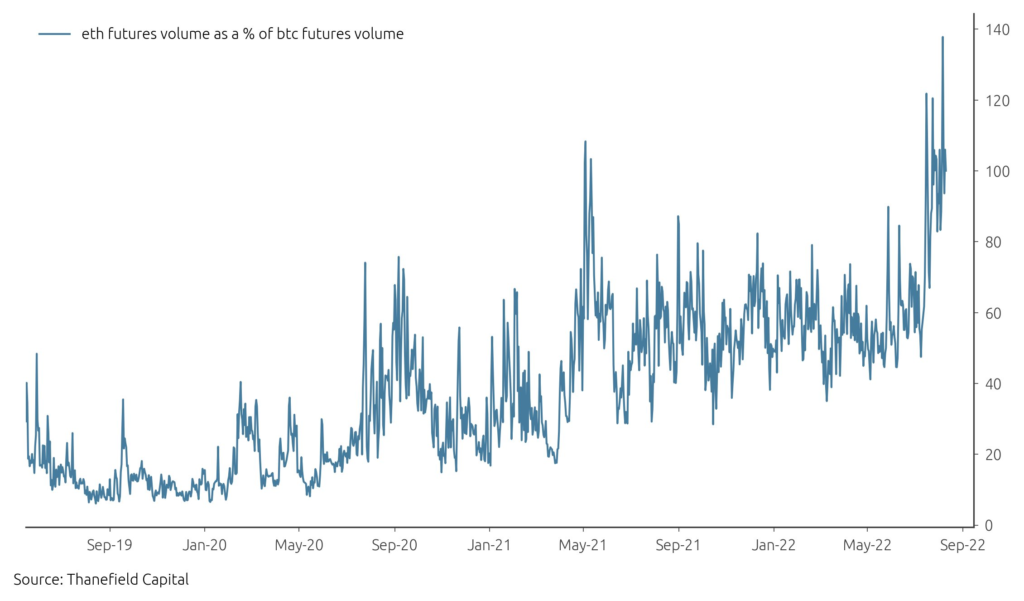 We note there is a common idea that the market rallying while BTC underperforms is 'bad', but this is not really supported empirically.
The rally in ETH (and SPX, and somewhat BTC) has gone to such levels that the 'stop-in' risk of participants who are liable to begrudgingly lock in their performance vs a benchmark is as high as ever.
3) GS's most shorted tech basket is up 11 out of the last 12 sessions.
Increasingly hawkish Fed speakers this past week have seemingly been unable to get a point across, with March-Dec rates still pricing >2 rate cuts next year and making a YTD low as recently as this Monday.
The tidal wave of inflows in 2021 which we have spoken about previously is actually estimated to be cumulatively in profit again, a beneficiary of vicious re-grossing by more active players who mostly had historically bottom decile exposure at SPX prices 15% lower.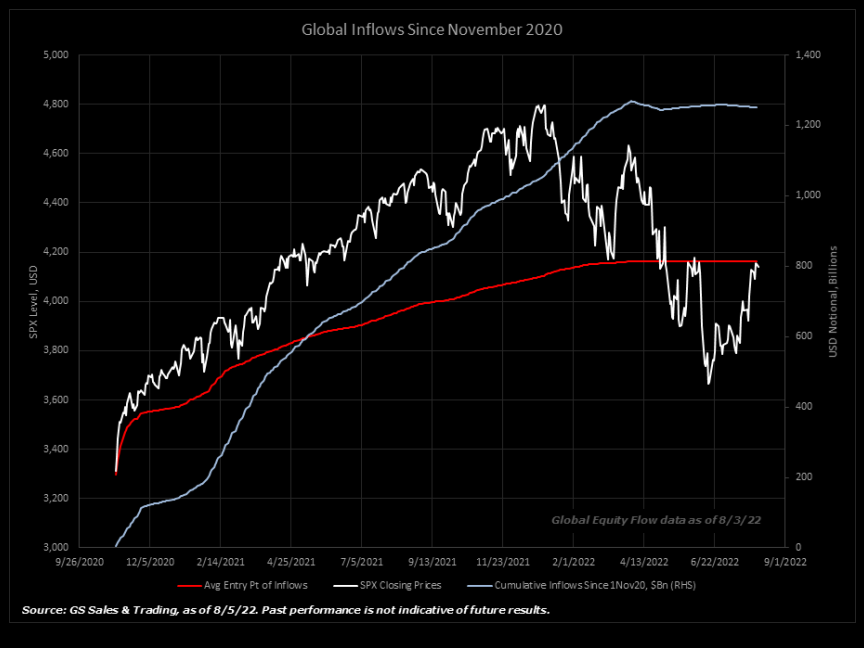 4) The 'all-clear' from yesterday's CPI leaves about 2 weeks before the next major event risk at Jackson Hole. In the meantime, ETH's continued wall of worry climb around the merge should keep that market supported and SPX buybacks + systematics appear in control…